Vienna is a beautiful city with rich and diverse opportunities to enjoy both classical and modern culture. It lies in the heart of Central Europe and can be easily reached by a wide network of (day and night) trains as well as flights.
The Venue
ESCAN 2022 will take place in the teaching center of the WU campus of the University of Economics Vienna (WU = "Wirtschaftsuniversität").
The WU campus is located close to a very nice area of Vienna, the so-called "Prater", with the Prater main alley surrounded by lush meadows and forests nearby as well as an all-year amusement park that hosts one of the major Vienna hallmarks, the giant ferris wheel ("Riesenrad").
You will easily find the conference venue by following the directions listed here. Please also see the overview map below on how to find your way from the subway to the conference venue. Ideally you exit at U2 subway stop KRIEAU, which is located 5 min by foot from the venue. B = Teaching Center.
The lectures will take place in various lecture halls, located on the ground floor ("Audimax") as well as on the 5th floor (TC.5.01 to TC.5.15). Poster sessions will be held on the second floor, the so-called "Lernzone". But do not worry – once you are in the building you will easily find your way around, and if not, our staff members will help you find your way.
Please note: Admission controls will require you to wear your name badge!
Public transportation in Vienna
Vienna has a very good public transportation system covering all parts of the larger Vienna area with subways, trams, and buses. Tickets are inexpensive, and you can also travel safely at night. To plan your travel within Vienna, we recommend you to use this website (here's another one). The venue can be most conveniently reached by subway line U2, stop "Messe-Prater", which brings you close to the Vienna city center in only three stops and about 5 min riding time.
Travel to Vienna
We would like to encourage sustainable travel. If you would like to offset your travel footprint, you can do this for example here. Vienna can also be conveniently reached by various (night) trains: Check the picture below and here for the widespread train network to Vienna.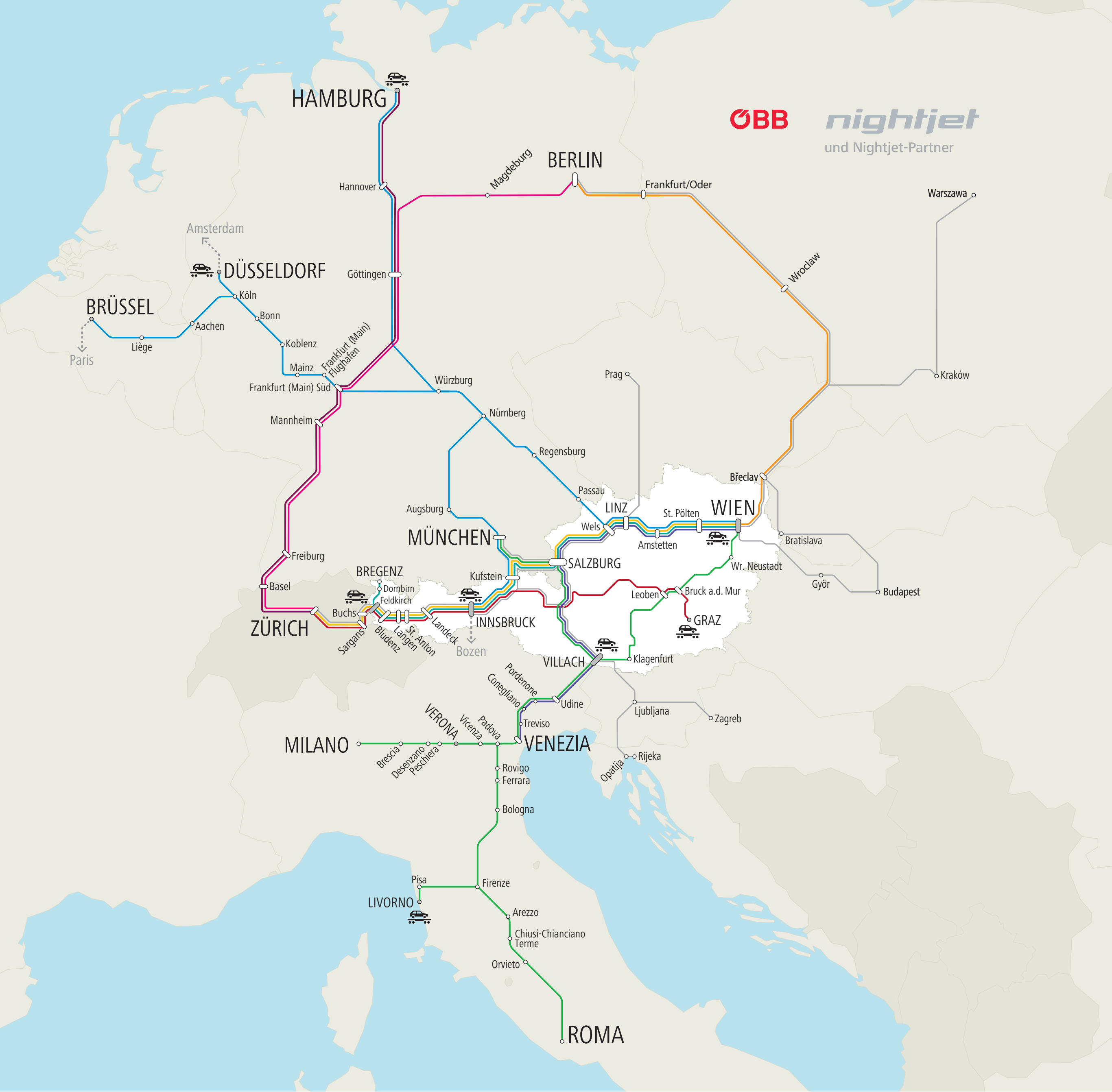 For attendees coming by plane please click here.